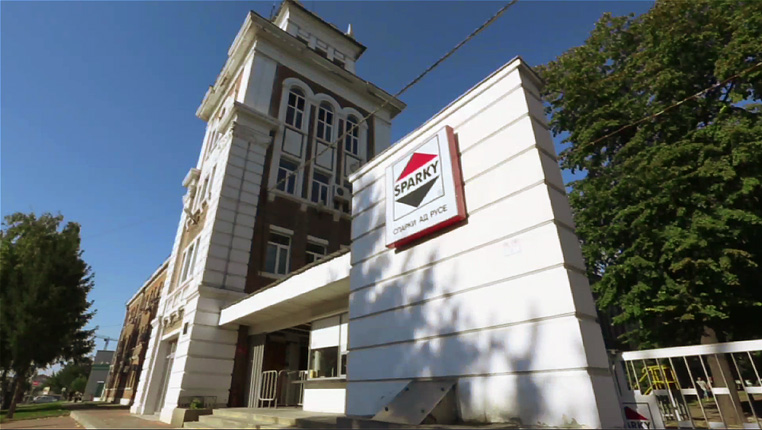 SPARKY AD
SPARKY AD is known for designing, engineering and building of welded parts, road construction machines, transportation and agricultural machines.

Powerful, precise, multifunctional and reliable. These have become the trademarks of the SPARKY brand name.

SPARKY GROUP has a clear and shared strategy of profitable growth with a strong focus on the technical excellence incorporated in attractive products and services.

We are committed to providing superior value and service to our customers and sustained profitability to our shareholders by investing in our people and products.

Our achievements are very motivating for all of us in SPARKY GROUP and gives confidence to our partners.

We are committed to striving for excellence in environmental protection and safety management.
ISO 9001:2008
DIN EN ISO 3834-2
DIN 18800-7
DIN 15085-2
SPARKY Steel Movie

SPARKY AD - Ruse
---
Оur stock rates are available in real time on the Bulgarian Stock Exchange web site. Code: SPV